These are a few pictures taken while I worked at Champion. As you will see, I worked in a beautiful part of Washington. I felt very lucky to work next to Mt. Rainier every day and go hiking through the woods whenever I wanted. I saw a lot of wildlife and even helped feed the bears!
The perks of the job. Eating lunch while looking out towards Mt. Rainier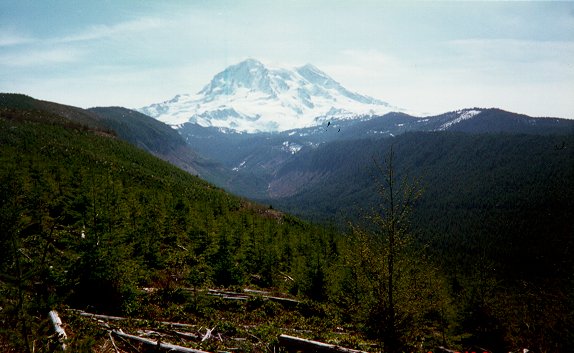 At my snack break, enjoying a different perspective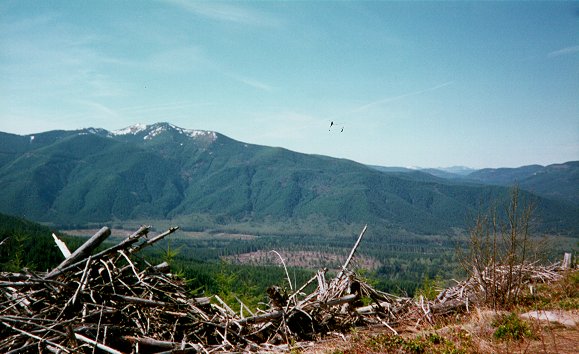 Looking out over the Upper Puyallup River basin towards Puyallup Ridge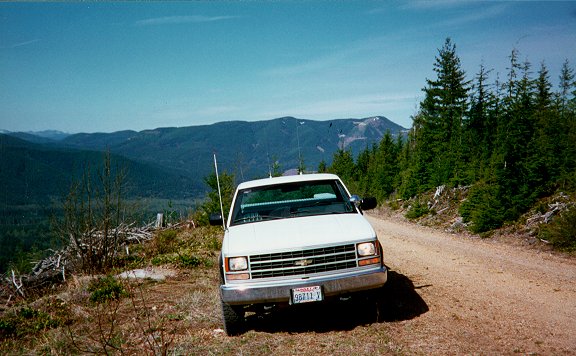 My work truck, which I put thousands of miles on driving to the remote areas of the tree farm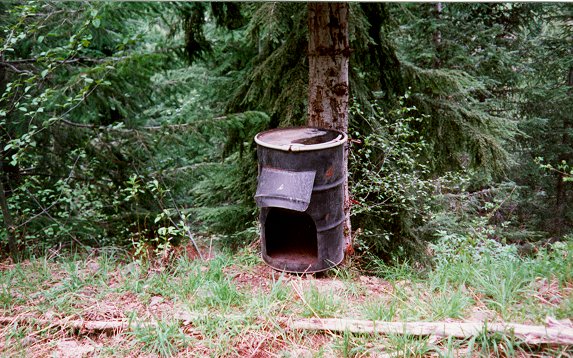 We fed the bears so they wouldn't eat our small trees after coming out of hibernation. This is one of the 100 or so bear feeders that we would fill every week.
I was in charge of constucting this bridge over Copper Creek down near Randle, WA. Champion also owned property in Lewis County.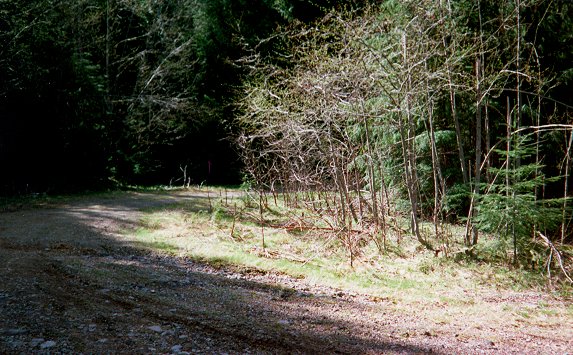 Here is a typical work project I was responsible in administering. Water washes over the road here in storms and erodes the surface material away. I designed a drainage path so that the water would not eventually wash the road away.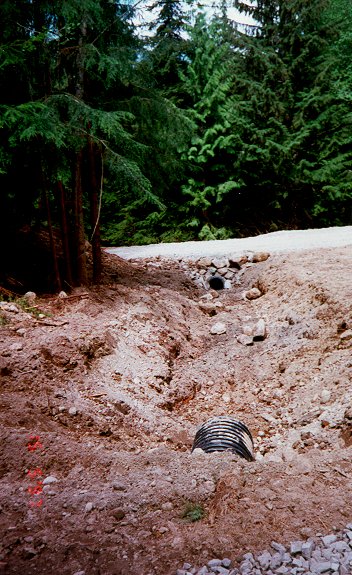 Here is the completed drainage work. I had a contractor install 2 culverts and a ditch so the water would not run over the road.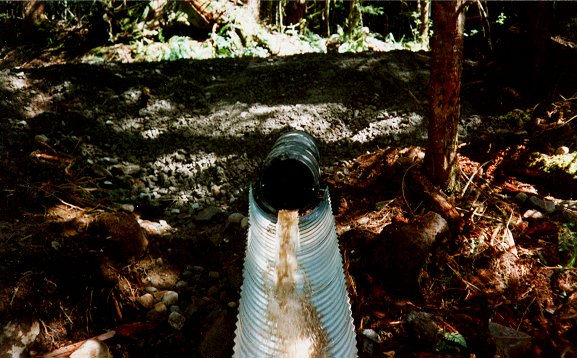 Here is a culvert with a lot of water flowing out of it. There was no culvert at that location before, so the water usually washed down the middle of the road. A flume was attcached to the end so the water would not erode the road fill.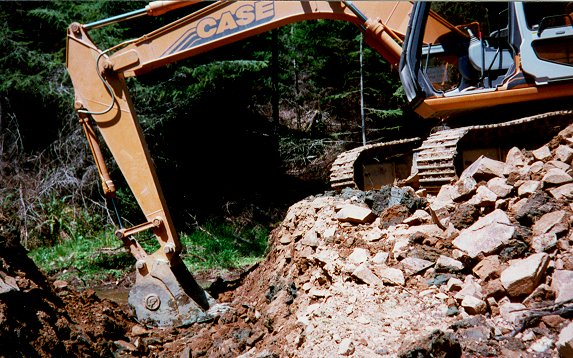 This excavator was used on most of the road projects I administered. Here we are digging material out of the road so we can put in a culvert.
[Home] | [Work] | [Photos] | [Resume] | [Fun] | [Links] | [Email]